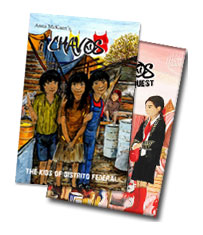 Sharon House
Sharon House Publishing was established by Anna McKann in 2006.
It was originally set up in order to self-publish her first novel Chavos, The Kids of Distrito Federal.
The company has been growing steadily and we now have a conscientious team working on launching a full Chavos range of books and products.