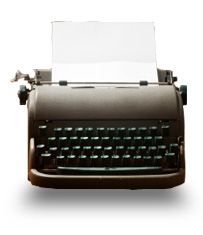 Submission Guidelines
If your work is children's fiction we would be pleased to receive a synopsis and the first three chapters (double spaced). If your work is a short story, illustrated story book or a book of children's poetry, we would be pleased to receive a selection of pages.
We do not deal with adult poetry, full length fiction or non-fiction books. We do accept manuscripts by email or please send your submission in hard copy to the address given in the contact us section of our website.
Please note - a covering letter is required in ALL cases.
Whilst every care will be taken with your work, we cannot be held responsible for damage or loss. You should, therefore, keep the original work and send us a copy.
PLEASE NOTE : If you would like your work returned, you will need to enclose a SAE with the relevant postage.
Our reading times are currently 12 weeks and we do not charge a reading fee. Due to heavy workloads and submissions received, we are unable to give critique for the material which we decline.
Good luck with your writing and we look forward to hearing from you soon.